HOME BUYING TIPS
Below you will find some home buying tips that I hope you find useful. In addition, please be sure to read up on the First Home Tax Credit and HUD Homes. I am always happy to answer your home buying questions.
FINDING YOUR DREAM HOME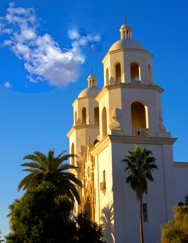 Do you have the design of a house in mind, such as traditional, Southwestern, Bungalow or modern? How many bedrooms and bathrooms will you need? Are amenities such as garage space or pool a priority? Is low-maintenance landscaping a concern?
Most buyers' first consideration is price. As you begin to view homes, make sure you can comfortably manage the monthly payments and that you will have enough cash to pay transaction costs and moving expenses. We can also often ask the seller to contribute to a portion of your costs in the offer.
Location, Location, Location. How accessible are walking & bike paths, major roads, highways?  Which public services such as street cleaning, garbage collection, police and fire protection are offered or how much will it cost? What is the ranking of area schools?
A thorough home inspection will reveal the home's integrity.
Since most first-time homebuyers expect to purchase a bigger and better home someday, resale value should be an important factor in decision-making. It is best to buy a modest home in the nicest neighborhood you can afford. Three and four bedroom homes are most popular among buyers. Curb appeal is high on a buyer's list.
RELOCATING?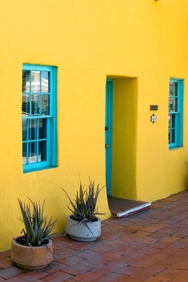 Pride of ownership – How well is the neighborhood maintained? Are the streets and yards properly cared for?
Municipal Services – How close are fire stations? Check TPD's web site for up to date crime statistics. Tucson is home to many wonderful community events, such as the annual Tucson Rodeo Parade, Tucson Meet Yourself, The Forth Avenue Street Fair, GABA Bike Swap, and of course El Tour De Tucson and the 24 Hours of The Old Pueblo. We also have a top tier Zoo, acclaimed art museums and galleries, a wonderful Children's Museum, and a vast array of well maintained city and county parks and libraries.
Schools – Schools are very important whether you have children or not. You can check to see how local students score on standardized tests, obtain school reports, and obtain school phone numbers directly by going to the TUSD website.
Property Taxes – It is important to strike a balance between taxes and quality of infrastructure.
Economic Stability – Tucson is thriving city of 1 million people in Pima county. Davis Monthan Air Force Base, Raytheon, and the University of Arizona are our Major employers with a number of medium sized companies and many small local businesses.